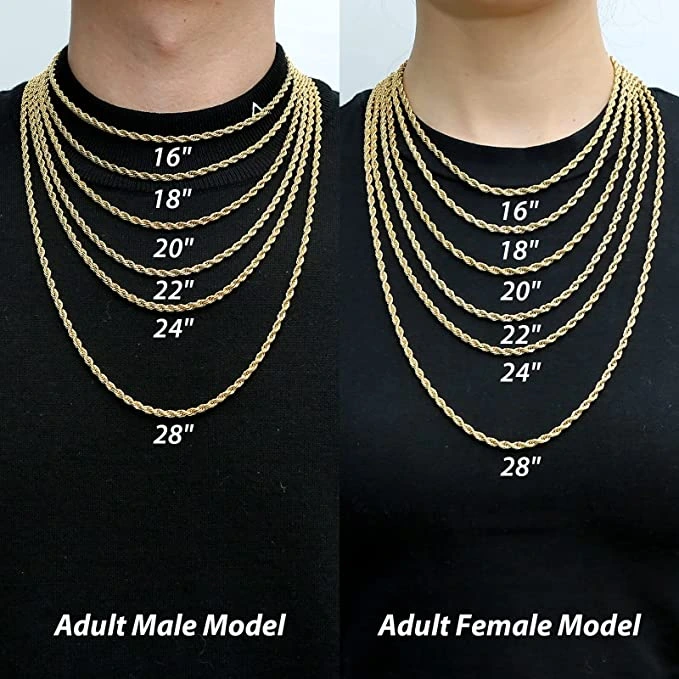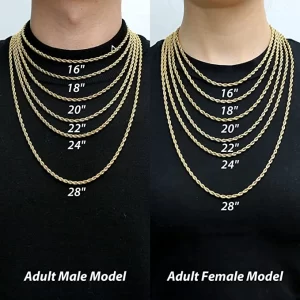 Given that the length of necklaces and chains can differ, your neck's circumference will play a significant role in figuring out where and how your chosen chain will rest.
Don't possess a chain for comparison?
That's not an issue…simply follow the instructions outlined below to establish your fit and size:
Cut a piece of string equal to the length of the chain you're contemplating buying and measure it.
Position the cut string around your neck to observe where it lays. If you're also considering a pendant, take into account its size and shape.
Finally, create more string segments with varying lengths to explore where and how chains of different lengths would hang on your neck and body.